Holy crap! For years I thought all the kings and queens of the world were ugly inbreds… but then I saw Queen Rania of Jordan!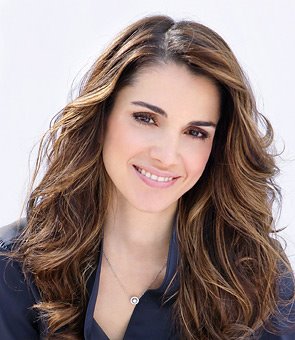 Born on August 31, 1970, Rania al Yassin got a degree from American University in Cairo in 1991. She worked for Citibank and Apple Computer before marrying Abdullah bin Al-Hussein, King Of Jordan, on June 10, 1993. She has pushed for more rights for women and children in the Middle East, especially when it comes to updating schools and attempting to end the practice of honor killings. She's also really into technology, having her own YouTube channel and Twitter page.
In 2005, Forbes magazine ranked her the 81st most powerful woman in the world, and in that same year Harpers & Queen magazine called her the third most beautiful woman in the world. I can't say I'd argue there!
More pics after the jump!